The Challenge
How do you grow market share without alienating die-hard Fernet-Branca customers. To remain authentic to core fans, we needed to avoid traditional advertising, while encouraging trial by people who are looking for something a little out of the ordinary.
Branded Content
We created an extensive campaign of two dozen original articles that spanned genres and target audiences. Thus we remained authentic to core fans while organically attracting new customers who like to discover new tastes and experiences.
Original Videos
We also partnered with media like Thrillist and Daily Beast to produce original video content.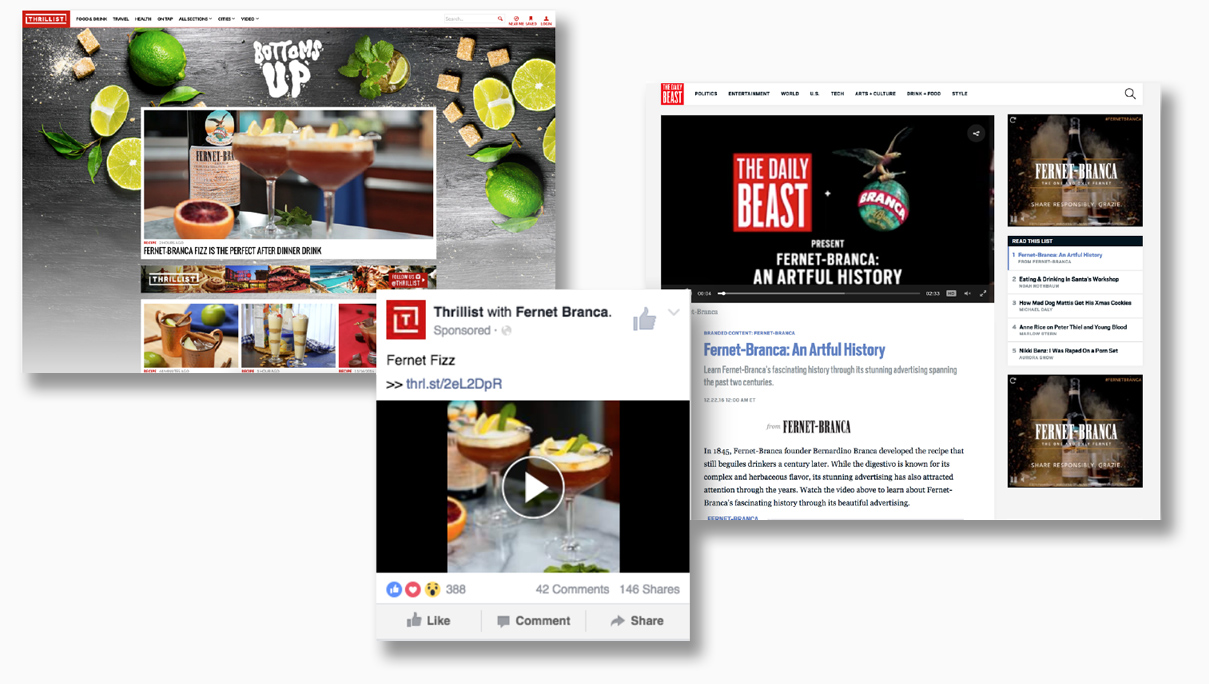 The Next Move App
In conjunction with digital banners and page takeovers, viewers received multiple cross-channel brand exposures. This Urban Daddy app helps social experimenters find the exact bar experience they're seeking.